Add the WDS role:-
In Server Manager, Highlight and select Windows Deployment Services and click next.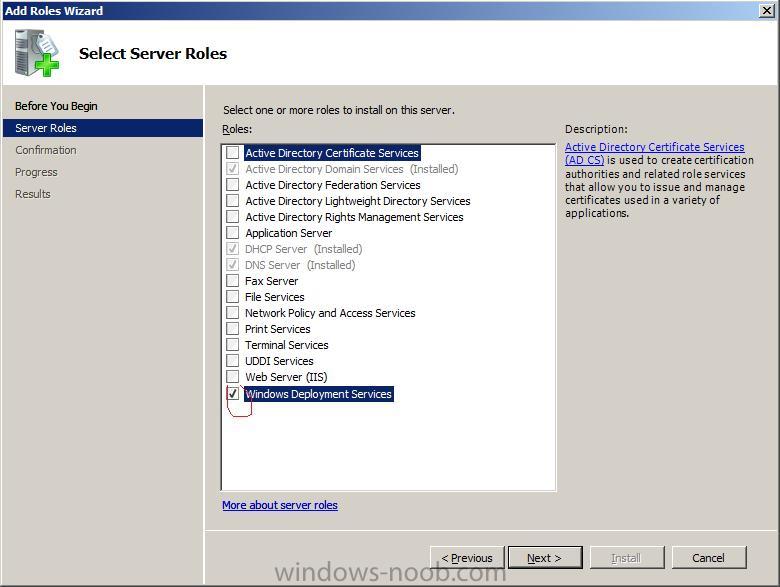 you will get an information screen which has some info including the following:-
Quote
Before you begin, you need to configure Windows Deployment Services by running either the Windows Deployment Services Configuration Wizard or WDSUtil.exe. You will also need to add at least one boot image and one install image in the image store.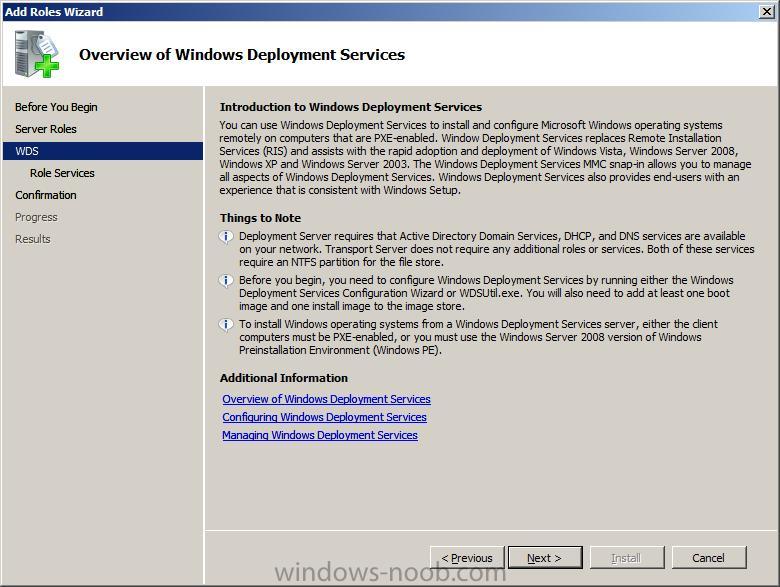 Click next and notice the two role services listed, Deployment Server and Transport Server, make sure they are both selected and click next to continue.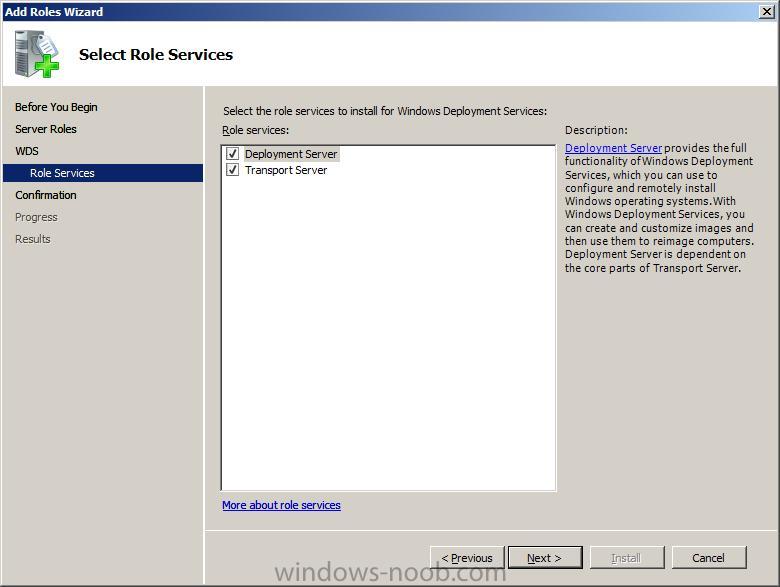 view the summary and click install to install the WDS role..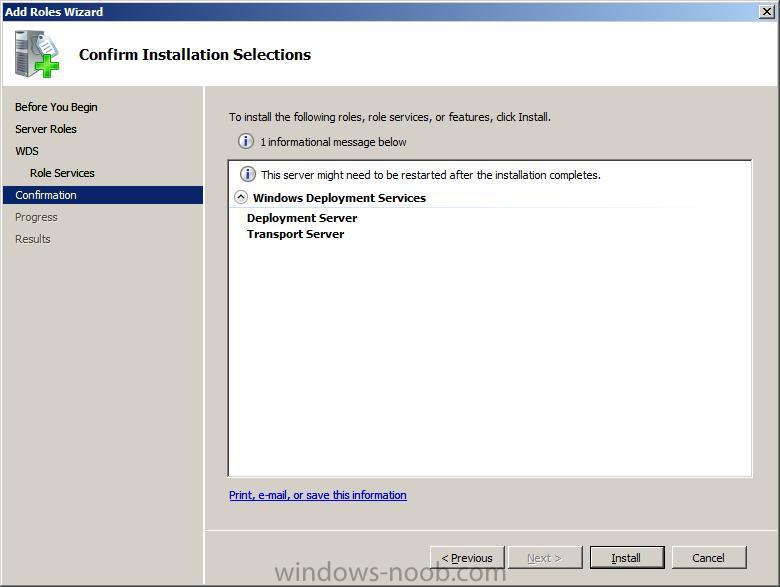 after some copying you should see this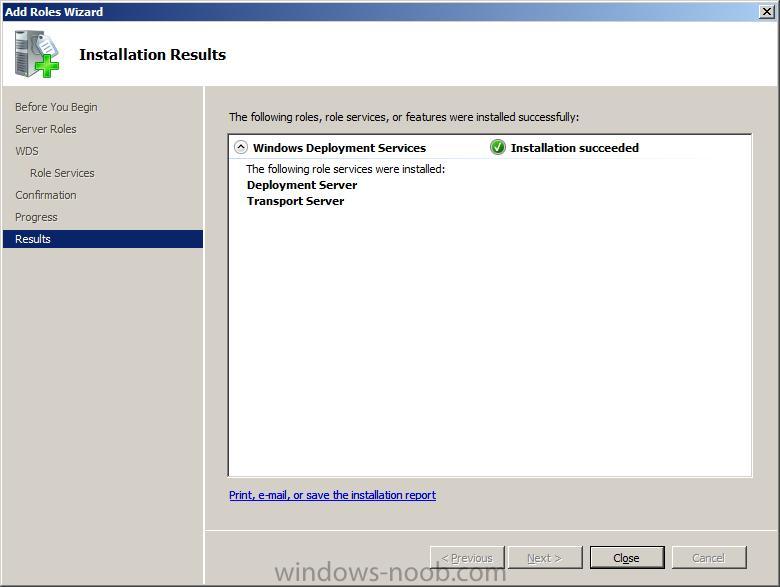 if you check server manager under roles you should now see the WDS role added.